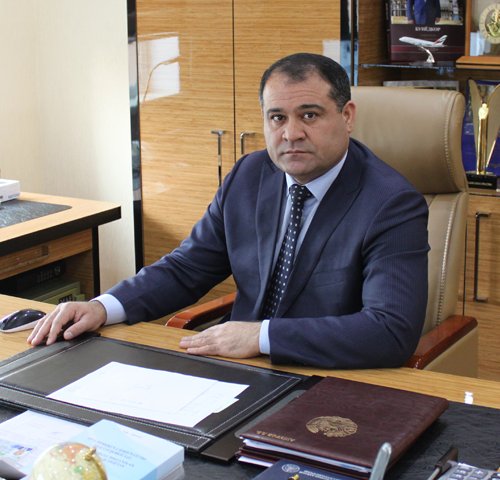 General Director
Begijonzoda Loik Begijon (18.08.1975)
Begijonzoda Loik is a graduator of the Institute of Entrepreneurship and Services of the State Company of Consumer Goods and Services of Tajikistan (1996-2001) and Saint Petersburg State University of Civil Aviation (2011-2016).
Begijonzoda Loik began his career in the Ministry of Security of the Republic of Tajikistan in 1996. Later, in 2006, he continued his work in the Civil Aviation system of the Republic of Tajikistan as Manager of the Resource Management Center. From 2009 to 2016, he worked at JSC "Dushanbe International Airport" as the Deputy Head of Production and Commercial Services and Deputy Director General.
On October 13, 2016, according to Decree of the Government of the Republic of Tajikistan, Begijonzoda Loik Begijon was appointed the State Unitary Enterprise "Tajikairnavigation" General Director.